We take care of your assets review and you take care of your business flow.
FUND AML S.à r.l. is a financial sector market player providing services linked mainly to the AML/CFT reviews at the level of the asset, so called Know Your Asset process. We see our core competence in supporting you in collecting, analysing and summarizing the information on your asset/portfolio as per AML Law* (* Law of 12 November 2004 (as amended), CSSF-Regulation 12-02 (as amended by the CSSF-Regulation 20-05), CSSF Circular 17/650 (as amended by the CSSF Circular 20/744), CSSF Circular 18/698, CSSF Circular 19/732, EU regulation and FATF recommendations). 
Our business concept includes services with respect to "know your asset" ("KYA") in a broad range of customized or packaged solutions including classical screening services as well as specific services linked to the i.e. identification and verification of asset control structure. Fund AML enables its clients to concentrate on their business. 
As compliance with the European und Luxembourg regulatory and legal requirements with respect to the AML/CFT emerges as challenging situation for medium and small market players, Fund AML offers its clients a wide range of advisory services including i.e. development of customized AML/CFT risk assessment, implementation of risk based approach and outlining of Risk appetite statement. We support our clients on all stages of the elaboration of the individual compliance process and analysis of the AML/CFT risks as well as their monitoring. 
Fund AML additionally provides contributory services to ease the client's way to its individual compliance and internal governance solutions. 
We bringing the change – the change to your understanding of the AML framework, to your improvement of the processes linked to governance as well as changes to your company.  
We share our experience and help our clients to find the way through the tangle of the AML/CTF requirements. 
We help to identify weaknesses, strengths and challenges by addressing the issues and providing appropriate solutions. Due to our broad and extensive experience we hear and understand the needs of our clients and never stop by bring the change. 
Your Trust and Time
Accountability
Diversity
Passion
Persistence
Self-improvement
Teamwork
Transparency
Take a deep breath, relax and enjoy the flight
We offer clear and non-complex process in order to identify and define Know Your Asset due diligence obligations so that your first line of defence can "take a deep breath and enjoy the flight"
Know Your Asset Standard
Know Your Asset Enhanced
Sanctions Screening
PEP Screening
Review of Adverse Media
Ongoing Monitoring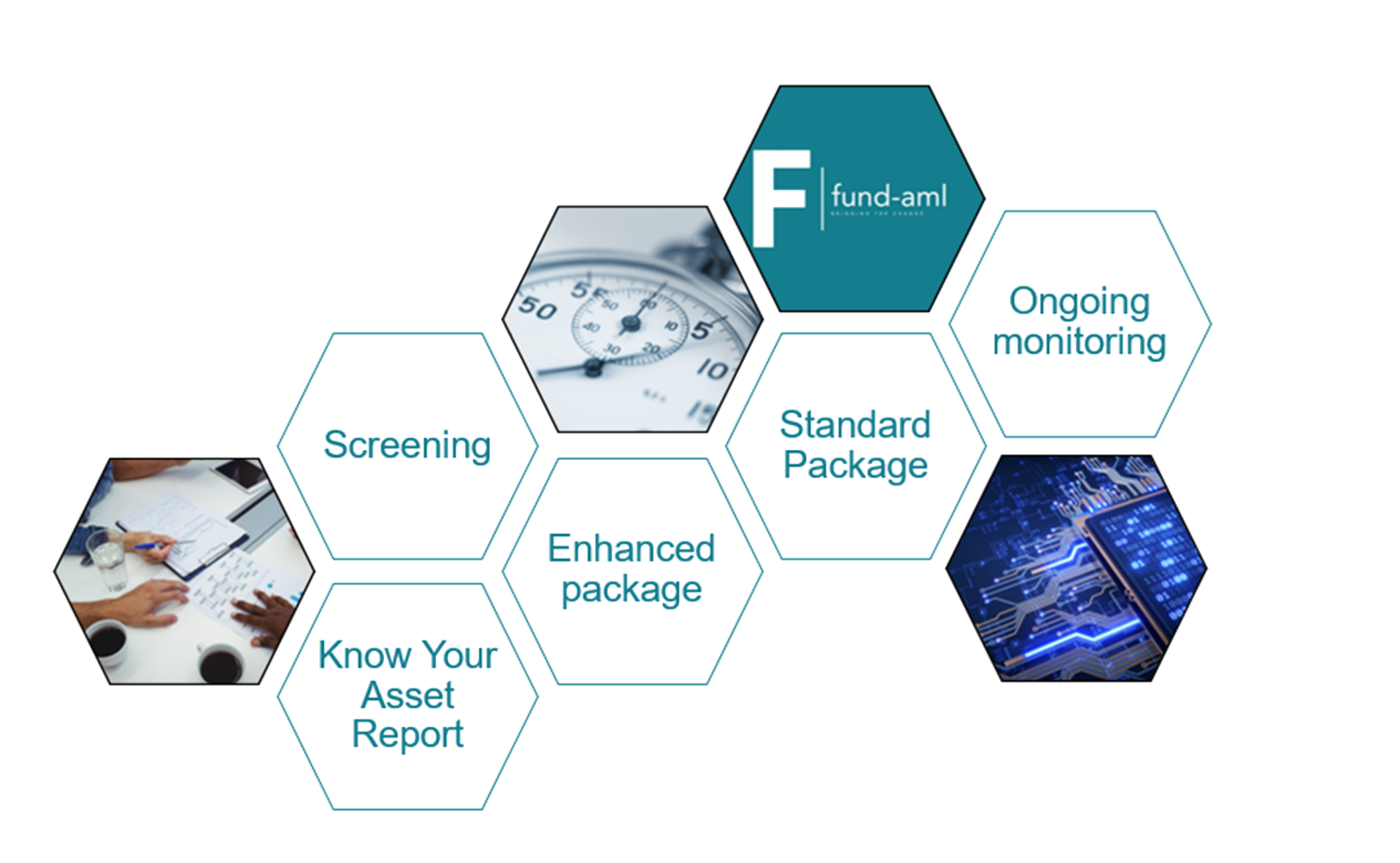 If you think compliance is expensive - try non-compliance
Risk Based Approach
Risk Appetite Statement
AML/CFT Risk assessment
AML/CFT Policy & Procedures
Compliance Monitoring Plan
Third Party / Delegate Oversight
Trainings
RC Services for RAIFs and AIFs
ESG Compliance 
CoSec Services
Recruitment
Project management for SAQ and CSSF communication
KYA Process Set Up
The founders of FUND AML S.à r.l. are three Luxembourg professionals who came together with an idea to bring the change to the complex world of the fight against money laundry and terror financing ("AML/CTF") helping the clients to survive the regulatory storm and to comply with outstanding EU and Luxembourg wide AML/CFT  requirements at the level of asset review. The founders of the Company bring over 20 years of the cumulative experience in Luxembourg finance market within AML, compliance and risk analysis.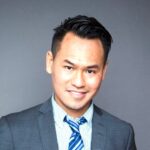 Daniel obtained first Master Degree in Computer Science at Technical University of Munich followed by Master Degree in Finance and Risk Management at NYU Stern business school. He collected his broad professional experience through different roles from key account manager to commodity trader to manager of a valuation desk real asset and finally as conducting officer responsible for risk, valuation and IT. Daniel worked for various well-known market players such as EFG, Hauck & Aufhäuser, LDN Capital and Allianz SE. Daniel is Certified Investment Fund Director, CAIA, FRM charter holder and participates actively in ALRiM Private Equity practitioner forum.
Valeriia obtained her Master Degree in Finance from National Taras Schevchenko University. Her working experience commenced already during her studies with 19 years as financial analyst for forex markets as well as a teacher of financial English. Since then, her wide experience which included Capital markets, Investment Banking, and Corporate banking made it easier for her to navigate in the booming AML/KYC environment of Luxembourg financial market as she closely experienced and handled it from investors as well as from a business side for UCITS and alternative investment funds. Valeriia worked for various big market players such as BNY Mellon, RBC Register and Treasury services, Delta Bank. Valeriia is current member of ALRIM, holds ALCO M2 Compliance certification as well as ACAMS Sanctions Compliance certificate.
Irina studied law at State St. Petersburg University and worked as a corporate lawyer in a number of companies in St. Petersburg collecting the first experience not only at her desk but also in the court. She further moved to Germany and studied law there too at Saarbrücken University (Volljuristin) working to support her study in a local law office. The introduction to the investment market started with the first job in Luxembourg and the career has taken off bringing Irina wide professional experience in the alternative investments moving from corporate lawyer to the portfolio manager and finally to the head of compliance function. Irina worked for different well known market players such as TMF, Assenagon, Aviva Investors and EQT. Irina is ALCO member, she holds CFA Institute Investment Certificate, Award in First Line Management from Institute of Leadership & Management, she is also IFBL certified specialist in real estate business process.
FUND AML S.á r.l.
12, Rue du Chateau D'eau,
L-3364, Leudelange, Luxembourg
RCS B272072